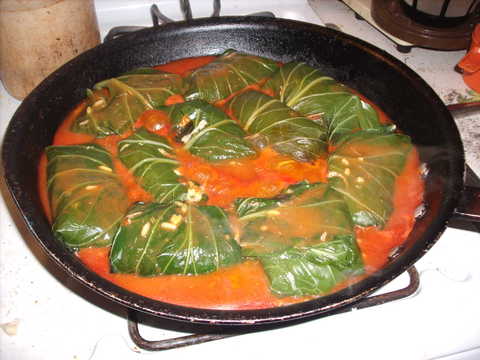 Description
Hey Feasters,
I thought it would be fun to prepare a dish that I have fond memories of from when I was a kid. Please note, for this feast we'll eat what we cook and take home leftovers. So come hungry and bring Tupperware because there should be leftovers.
See you soon!
Menu:
Stuffed cabbage (stuffed with rice, onions, and beef) & Salad
If you're a vegetarian, just let me know and I'll be sure to get a meat substitute.
Servings per person: 2 (cost per serving $5)
Questions? Sign up or log in and then click the email teacher link under the Host section.
Organizer
I'm one of the Feast for Days founders and I'm really enjoying learning more about this thing called "cooking." I'm newly married, a former college basketball player and am currently moonlighting as an interaction designer during the day. I enjoy good conversation and talking about things like how life would be different if Indiana Jones were real.